"Let us make man in our image." Such a Scripture does not support the trinity, but it does support the plain truth that the Word was God and the Word was with God, two Beings with the one sacred name of God/Elohim (John 1:1-2). "In the Beginning was the WORD (Logos/Spokesman/Revelatory Thought), and the Word was with God, and the Word was God. The same was in the beginning with God." This clearly reveals, to objective readers, TWO Beings who shared the ONE family name of GOD. (Ephes. 3:15). God created all things through Yeshua/Jesus who was the Word (Ephes. 3:9).
When the Word became flesh He was "God with us" and thereby became the "Son" and the One who remained in Heaven thereby became the "Father." They had coexisted eternally in a SHARED GLORY (John 8:42, 7:5, 8, 16:27-28). We can either accept or reject Yeshua's revelation of the UNKNOWN FATHER FIGURE whom mankind has never heard or seen. The Word who became Yeshua is the Divine Being who dealt with ancient Israel. They didn't know the Father and most still don't today, and they can't unless the Son reveals Him (John 5:37, 6:44,46, 8:54-55).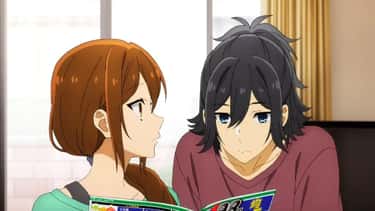 And we can either accept or reject Yeshua's explanation/interpretation of what "one" means: unity/united. He said the Father was in Him and He was in the Father (through the Holy Spirit and unity of mind and purpose) and He prayed for the Church of God to express and exhibit that exact same unity and oneness by the Holy Spirit (John 14:11, 15:4, 17:11, 21, 23). Please check out these Scripture references and see that it is so. One Holy Spirit of UNITY AND DIVINE PURPOSE (I Cor. 12:12-20) Naruto Dad.
The Scripture says "Let us make man in our image," and it says "ELOHIM (not YHVH) made man in His image." It's saying the Word and God made man "in OUR image" and, that as ONE GOD FAMILY UNIT/KINGDOM, the united God made man in HIS image. It elaborates, for our sakes, by also saying Elohim created MAN in His image…MALE and FEMALE created He THEM" (Gen. 1:27).
So there's a reverse of the singular and the plural, man/them and our/His. This "mystery" is further revealed when it's written in Gen. 5:1-2: "In the day that Elohim (Gods) created man, in the likeness of God made He HIM; male and female created he them; and blessed them, and called their name ADAM." The ONE ADAM FAMILY then had a son, Seth, in "his (Adam's) own likeness, after his image" (Gen. 5:3).
Does this exclude Eve? Wasn't Seth also in her human likeness and image? Yes. For conclusive proof that God PURPOSELY inserted all this into the Genesis account to REVEAL to us later about the ONE GOD FAMILY/KINGDOM, the apostle Paul preaches: "For we [Christians] are members of his [Yeshua's] Body, of his flesh, and of his bones. For this cause shall a man leave his father and mother, and shall be joined to his wife, and they TWO shall be ONE FLESH. This is a GREAT MYSTERY: but I speak concerning Christ and the Church" (Ephes. 5:30-32).
That's how the ONE GOD FAMILY (Elohim with the Father Supreme and the Son gladly subject to His authority – 1 Cor. 15:28) can be and is presently composed of two God-Beings, and is in the conversion process of "bringing MANY SONS TO GLORY" (Heb. 2:10) since Christ was the "FIRSTBORN OF MANY BRETHREN" (Rom. 8:29). Jesus was the PROTOTYPE of a new genus: the Kingdom of God!
It's illustrated that even as MANKIND has shared in Adam's earthy image, we're soon to share in the HEAVENLY image of the Second Adam when we're born again of the Holy Spirit (John 3:3,6 4:24), with righteous character and composition! Mankind after the Godkind! And all through the ONE SPIRIT of God that unites us.
"Christ in you, the hope of glory" (Colossians 1:27), "who shall change our vile body that it may be FASHIONED/CREATED like unto His GLORIOUS BODY" (Philip. 3:21), "for we know that when He shall appear, WE SHALL BE LIKE HIM" (1 John 3:2) – we are not going to be dogs or cats, or even angels, we are to be heavenly beings, HOLY SPIRIT-COMPOSED, born again GOD-BEINGS in the one divine family unit/Elohim!
We are presently members of MANkind, huMAN, in the ADAMic Family unit (Gen. 5:2), but God promises we'll soon be changed in the twinkling of an eye, miraculously transformed, and join the HEAVENLY SPIRIT/GOD FAMILY.